Customizable 401(k) Plans & Retirement Benefits Administration
Help your employees save for the future while you have now with Offload's 401K retirement services for small and medium business

Helping your employees save for the future is a noble act, but it also comes at great cost. Not the contributions your company makes to help fund retirement benefits, but all the planning, researching, administering and continual management it requires.

Offload Business Solutions' customizable, scalable 401(k) plans and administration services make your job simple by taking the job out of your hands, entirely. We'll help you create the right plan for your company and administer all of it from educating your team to enrollment, documentation, managing deductions, compliance, personnel changes, and more. We'll also send you regular quarterly reports and integrate it with payroll and other benefits administration.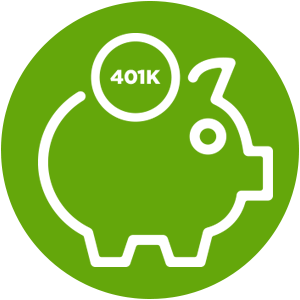 Plan Brokerage & Selection

Enrollment Management

Documentation & Compliance

Contribution Maintenance

Personnel Changes & Offboarding
Customizable, Scalable Plans

Integration with Payroll & Other Benefits

Small, Mid-Size & Enterprise Companies

Detailed Quarterly Reporting
From 401(k) plan development and brokerage to enrollment management, contributions maintenance, and more- Offload has you covered.
You want to provide your employees with attractive 401(k) retirement benefits and help them prepare for the future. But finding the right plan and administering it can be a big hassle, one that also comes with a great deal of liability. Offload takes care of all of it for you, freeing up your time to do more of what matters most.
We work with top 401(k) retirement plan providers, then give professional guidance to help customize the plans to suit your individual needs.

There are many different 401(k) retirement plans out there. We sift through the best ones then help you identify the right one for your business. We're 401(k) retirement plan experts, skilled in plan administration and compliance. Enjoy the peace-of-mind that comes with our professional expertise and maintenance.
Streamline Onboarding & Offboarding
Offload educates your employees about their options, handles complete onboarding and integrates it with payroll and other benefits.

Finding the right 401(k) plan for your company is challenging enough, but that's just the beginning of the process. Educating your employees about the plan and getting them enrolled takes even more time and energy. At Offload, we streamline the process by integrating our 401(k) services with payroll and other benefits administration.
Avoid Hiring or Tying Up Staff
With Offload, you don't need to hire additional HR staff, tie up yourself or other employees to handle your benefits administration. We do it for you.

You could hire additional HR or accounting staff to keep up with all of the administration that comes with 401(k) retirement plan management, but why would you want to? Offload Business Solutions can help you keep your staff and business, lean and efficient.