Health Benefits Administration
Flexible, Affordable Healthcare Plans & Administrative Services
Offload makes health benefits administration simple and easy for small and medium size businesses
If there's one thing that will eat up your time, cause your blood pressure to rise and challenge your mental health, it's trying to manage your company's health benefits. Keeping track of changing legislation, shopping for plans and getting your employees educated and enrolled is more complicated than ever.
At Offload, we make the complex simple. We work with you to secure the right health care plan to suit your policies and budget. We work with the industry's most esteemed carriers like United Healthcare, Florida Blue and Anthem.
After identifying the plan that's right for you, we take care of open enrollment, educating your employees and ensuring their documentation is returned in timely fashion. We manage onboarding, offboarding, COBRA administration and much more! Did we mention compliance? Best of all, we integrate health benefits with payroll and other core HR admin tasks.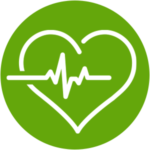 Comprehensive Health Benefits Administration

Plan Brokerage: Medical, Dental & Vision

Open Enrollment Management

Employee Onboarding & Offboarding

COBRA Administration
ACA & COBRA Compliance

Integration with Payroll & Other Benefits

Plans through United Healthcare, Florida Blue and Anthem

Small, Mid-Size & Enterprise Companies Detailed Quarterly Reporting
Simplified Group Health - We Handle Everything
From medical, dental and vision plan selection to onboarding, administration and compliance, Offload takes the workload off of you.
Finding, implementing and managing group health care benefits that work for both you and your employees is no easy task … unless you work with Offload Business Solutions. We're group health plan experts who save you loads of time and energy by handling all of your group health benefits.
Streamlined Open Enrollment, Onboarding & Offboarding
We not only help you develop your health benefits plan we make onboarding & offboarding a breeze with our integrated management services.
Making sure your employees are well-informed about the healthcare benefit options you provide them, getting them enrolled and managing their elections and contributions is streamlined when you use Offload. We coordinate health plan administration with payroll and other core HR admin duties.
Avoid Hiring or Tying Up Staff
There's no need to hire additional staff, tie up those you have, or try to administrate your company's health benefits yourself when Offload can do it for you.
You could hire additional HR staff to keep up with all of the work and compliance required for effective health benefits administration, but why on earth would you? Offload can do it for you while helping make you and your business more efficient and productive.
Reduce Churn & Give Employees a Better Experience
Today, health benefits are more important than ever. Give your employees the best experience they can have by letting Offload manage health benefits for you.
When it comes to managing your company's medical, dental and vision benefits, you want to do it right from start-to-finish. Providing a great experience for your employees reduces churn and strengthens your corporate brand and performance. Offload delivers unparalleled service that keeps your employees happy.