Single Point Employee Payroll & Benefits Services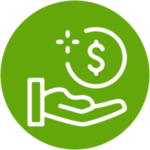 Payroll Services, HR Admin & Bill Aggregation
Efficient, Accurate & Secure Payroll Processing

Run your payroll from anywhere via cloud technology

Direct Deposit, Check Mailing & Pay Card Features

SSAE-16 Secured Data Centers

Full Employee Lifecycle Support & Management

Payroll Tax Filing & Compliance

W-2, W4 & 1099 Administration

Responsive & Ready, our certified customer service team is located throughout the United States and available to assist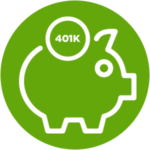 Plan Brokerage & Selection
Customizable, Scalable Plans
Enrollment Management
Documentation & Compliance
Contribution Maintenance
Personnel Changes & Offboarding
Integration with Payroll & Other Benefits
Certified Plan Administrator
Annual 5500 Preparation & Filing
Multiple Employer Plans (MEPS)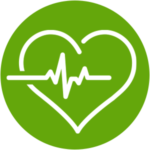 Health Benefits Administration
Plan Brokerage; Securing Providers: Medical, Dental & Vision
Level and Self Funded Plans
Design Custom Benefit Plans
Open Enrollment Management & Integration
Employee Onboarding & Offboarding ACA & COBRA Management & Compliance
Integrative Platform functional across all devices and many platforms
Payment & Invoice Reconciliation
Disability & Life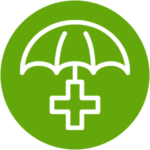 Partners Protect Your Business

In-depth Risk Analysis

Claims Defense

Reduced Total Cost of Risk

Freely Market Risk

Risk Management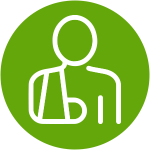 Partners protect your team

Manage Risk 

Reduce Claim Cost 

State Requirements & Compliance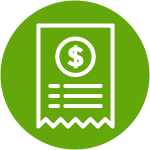 Tax Credits & Capital Needs
Educating on the CARES ACT legislation regarding Employee Retention Credit
Strategic Partners Qualifying eligibility for the program
Assisting with application and data uploads
Options for 941-X generation and submission
Credit potential $26,000 per employee
Experience in all business verticals and non-profits
Over 100 million in credits qualified to date
Options for "factoring," enabling cash without waiting for the IRS
Work Opportunity Tax Credits
Simplify HR with Offload's Integrated Payroll & Benefits Services
Managing payroll, benefits and core HR administration is a complicated, stressful job. Compliance failure with state and federal employment laws can result in harsh penalties. Hiring internal HR staff is costly and requires its own management. Offload removes these headaches. We simplify your life by managing employee payroll, benefits, onboarding and compliance for you using a single, streamlined management platform.
Offload is an Administrative Services Organization (ASO), not a PEO that leases employees. That means you stay in full control of your people, policies and culture and save about 30% on annual costs. We're a service-minded, relationship-driven company and we never stop looking for the best solutions to help you improve operational efficiency, do more with less and take the workload off.
Simplify Operations, Improve Efficiency
Simplify your operations by making your HR admin effortless. Increase efficiency and productivity by letting Offload handle all of it for you.

Managing payroll, health benefits, 401K plans, onboarding and compliance is time-consuming, complicated and fraught with liability. Trying to do it yourself is challenging and hiring more staff only adds to your admin. Offload handles all of it for you in an integrated manner, making your business more efficient and productive.
Free Up Time to Focus On Strategy
Quit wasting your valuable time on things someone else can do for you and focus more on running and growing your business.
Business owners tend to wear a lot of hats. But some tasks are better left to others. By letting Offload handle your payroll, benefits and core HR administration, you can spend more of your own time on sales, creative, growth strategies, spending more quality time with your family or just enjoying a little more quiet time.
Enjoy peace-of-mind knowing that all areas of your HR are being administered according to the most current local, state & federal regulations.

All businesses must follow all of the most recent federal, state, local employment regulations and anti-discrimination laws. Lack of knowledge of these ever-changing laws is not a legal defense. Avoid the headaches and stress associated with keeping up with them and ensuring they are followed. Let Offload do it for you.
Control the Process to the Degree Desired
Unlike leasing employees from a PEO, Offload works with your employees and handles your HR admin. You control policy decisions to the degree you desire.

Offload Business Solutions is an Administrative Services Organization (ASO). We're not a Professional Employer Organization (PEO) that leases employees. You retain control of your people, policies and plans to the degree you want. We're here to make your life easier!